Welcome
LVI for Groups is a new tool that complements the individualized Life Values Inventory assessment. It was designed for Group Leaders and Organizations to visualize the aggregate LVI results of their participants.
Group Leaders can invite departmental members, clients, students, colleagues, etc. to take individual LVI assessments. Those individual sessions are then anonymously aggregated into customized organizational reports. You can see example reports below.
LVI for Groups is available as a free add-on to your existing LVI Account.
The Life Values Inventory Online is a Non-Profit organization. Group Leader Accounts and Organizational Reports are avilable at no cost to the public. Anonymized group results are only shared with that group's leader.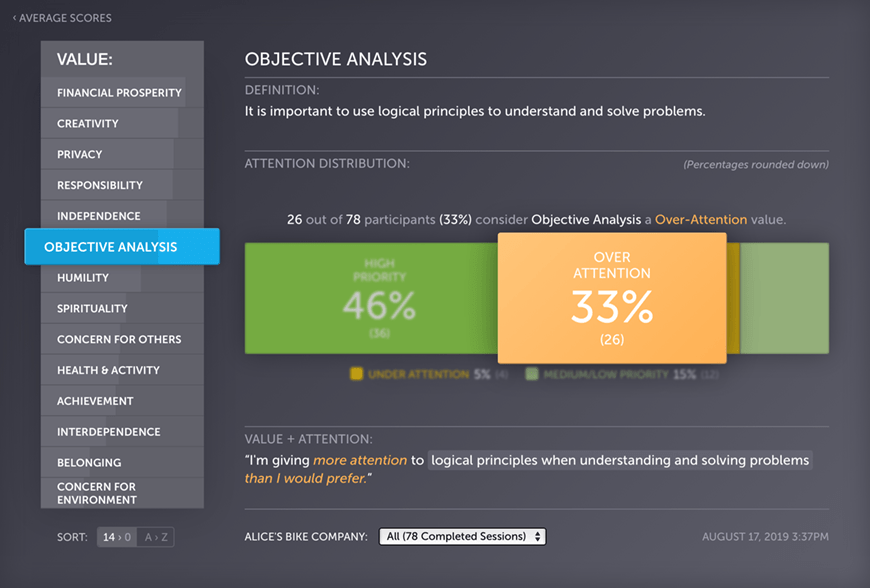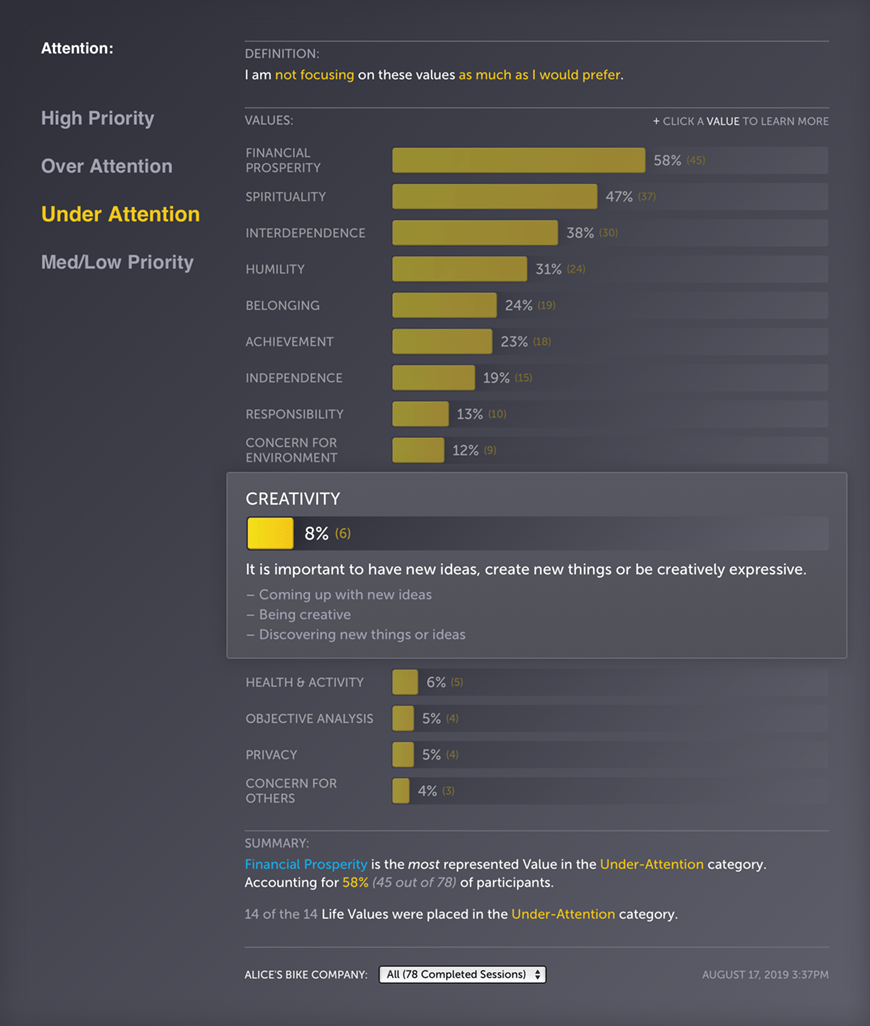 "I'm a facilitator who'd like to use LVI for Groups"
"I've already added LVI for Groups to my account"